* Let's get dark with 20% off on everything (automatic discount during checkout) *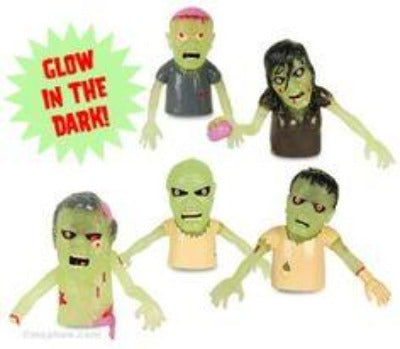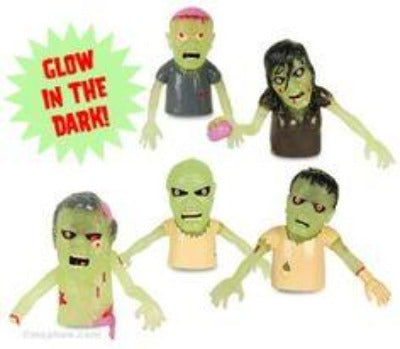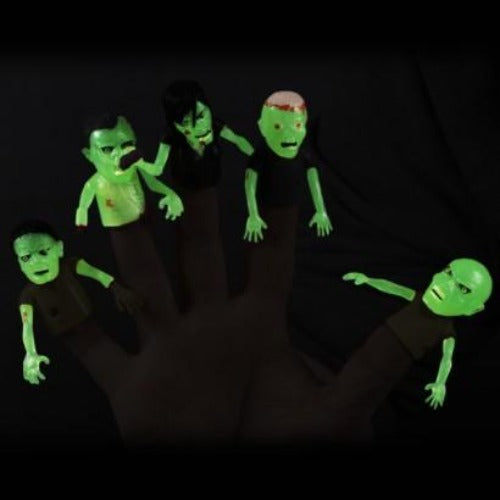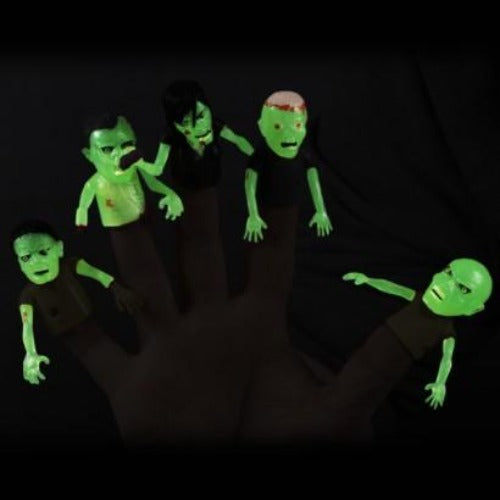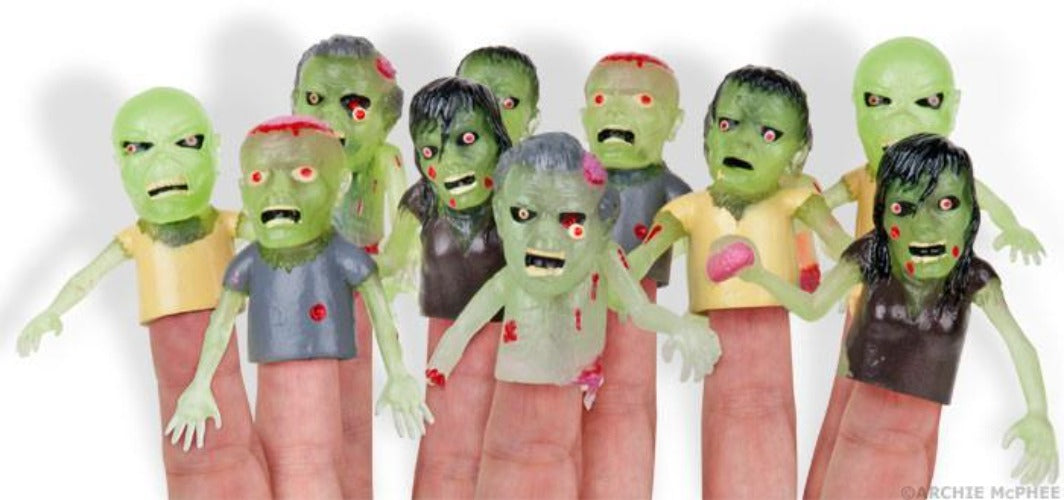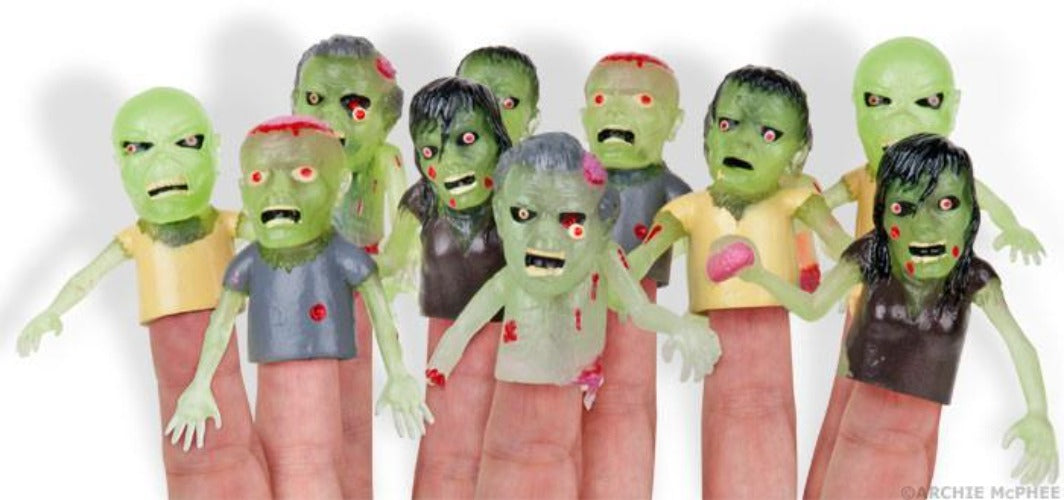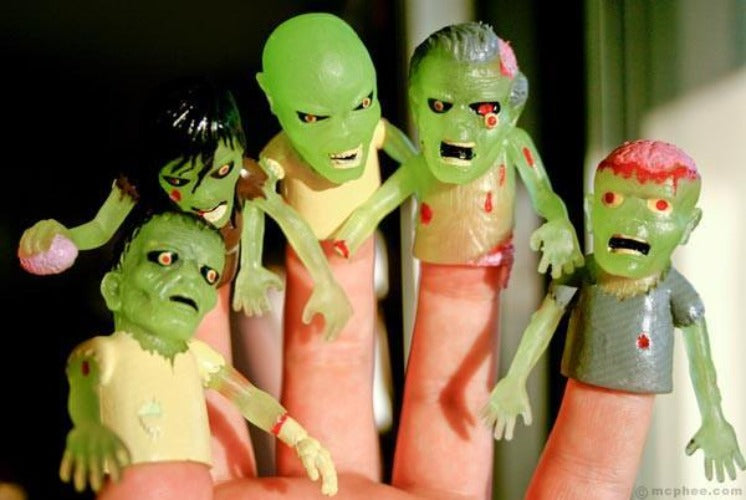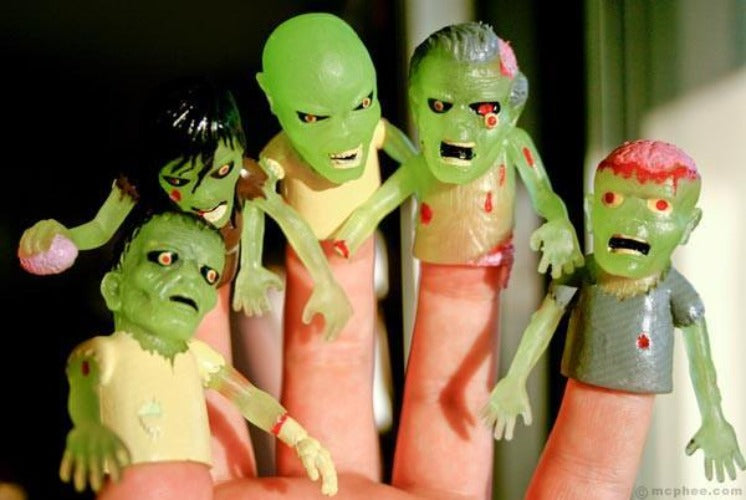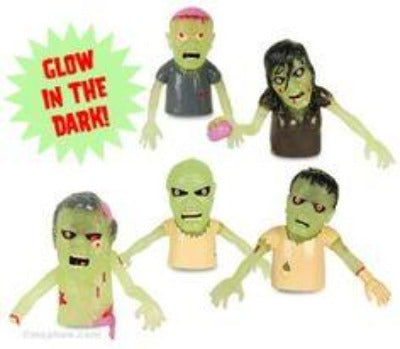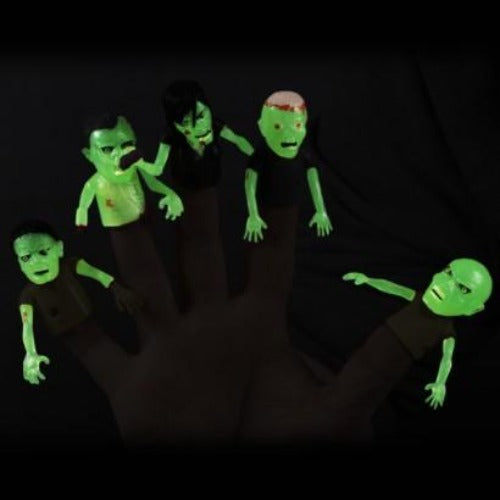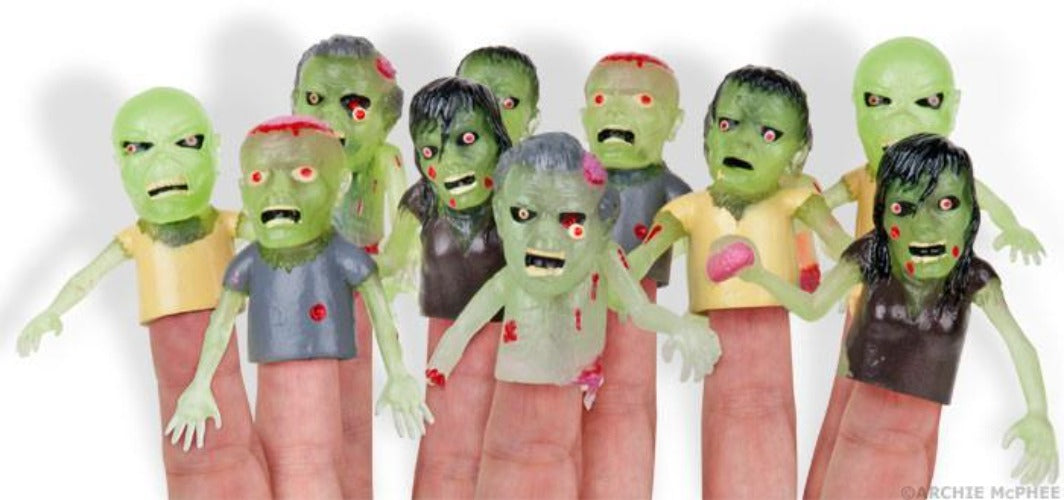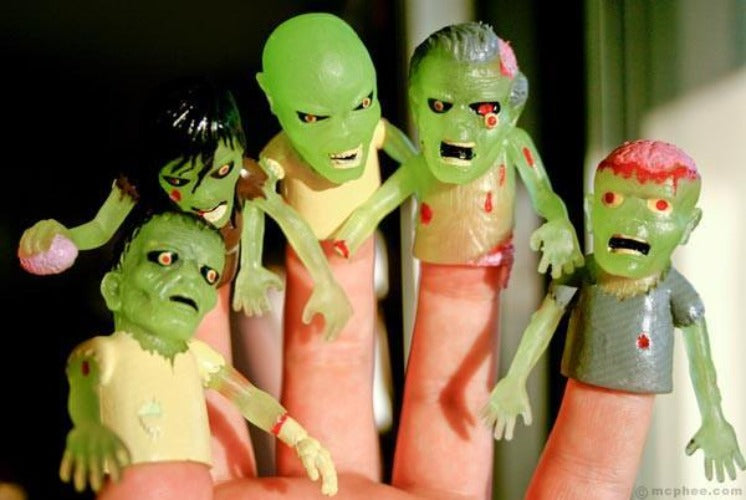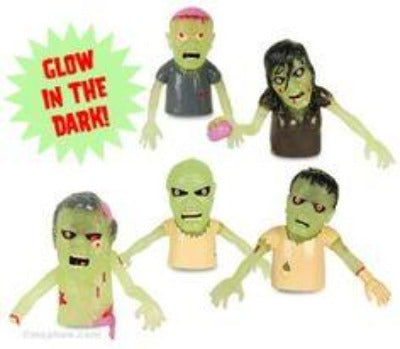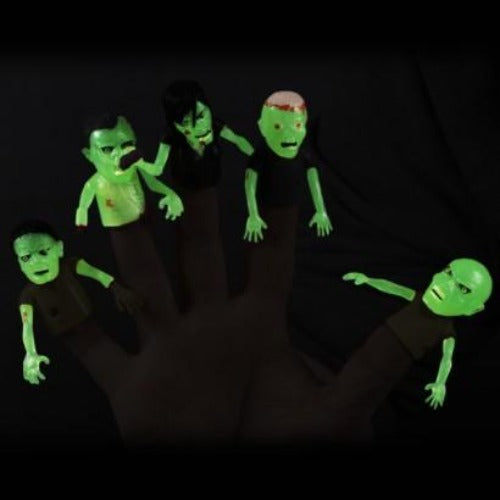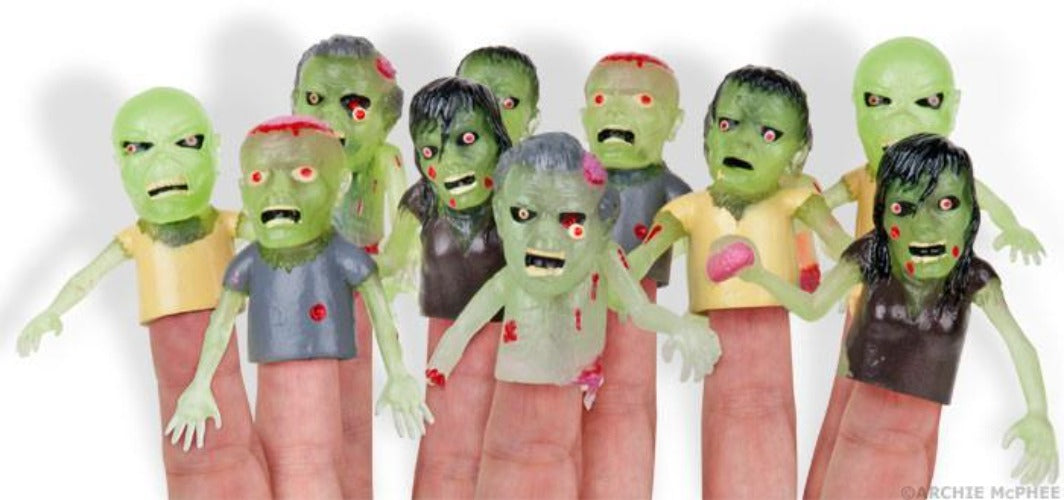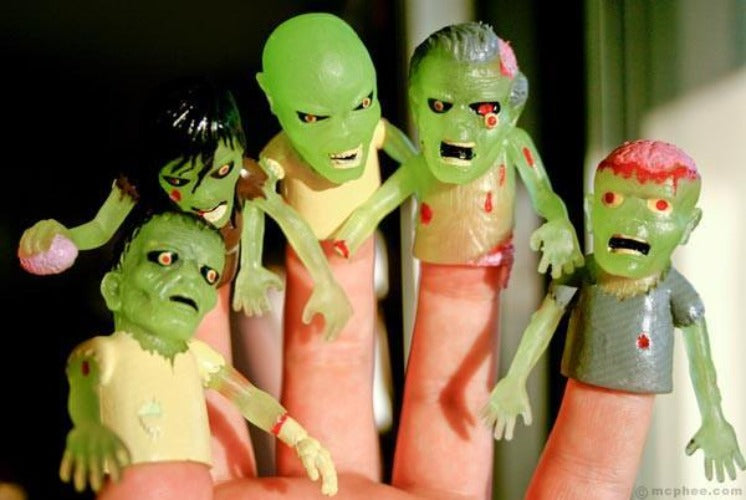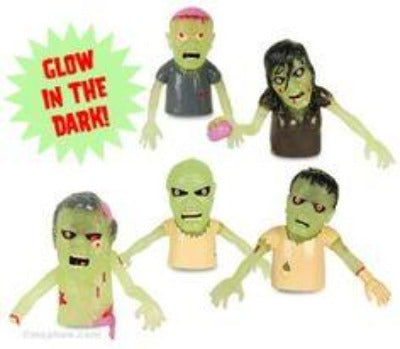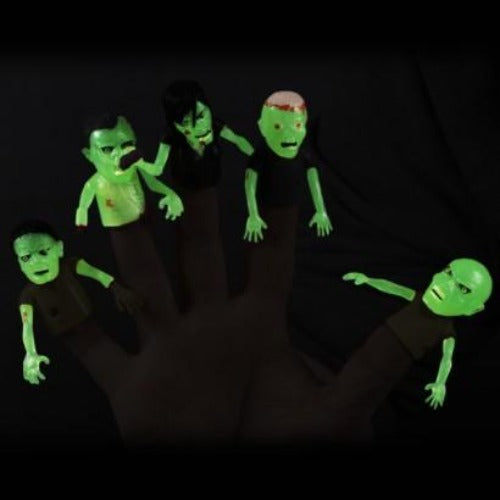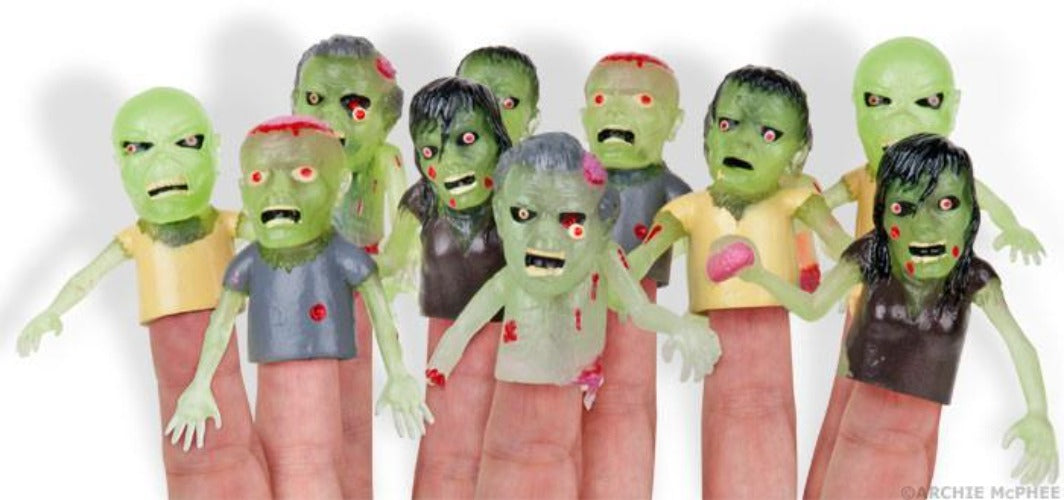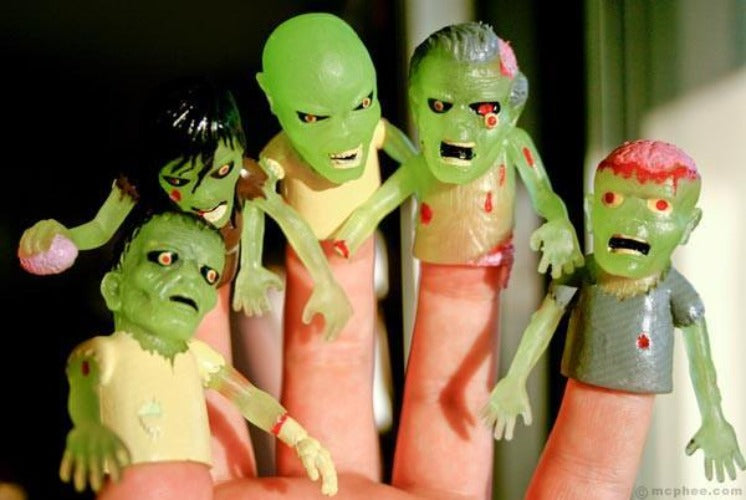 Zombie - Glow In The Dark Finger Zombies
Exposed brains, open wounds, missing limbs... Ahh, to be a zombie.
Crafted from soft, floppy rubber, these undead finger puppets come in five different styles. They may be small, but they're still hungry for fresh, squishy brains. Stage low budget puppet shows to entertain and distract during long flights and road trips. Mount them on top of your office/school supplies to mark them as your own.
If only real zombies glowed in the dark like these finger puppets do. Then they'd be easier to avoid at night.