* Let's get dark with 20% off on everything (automatic discount during checkout) *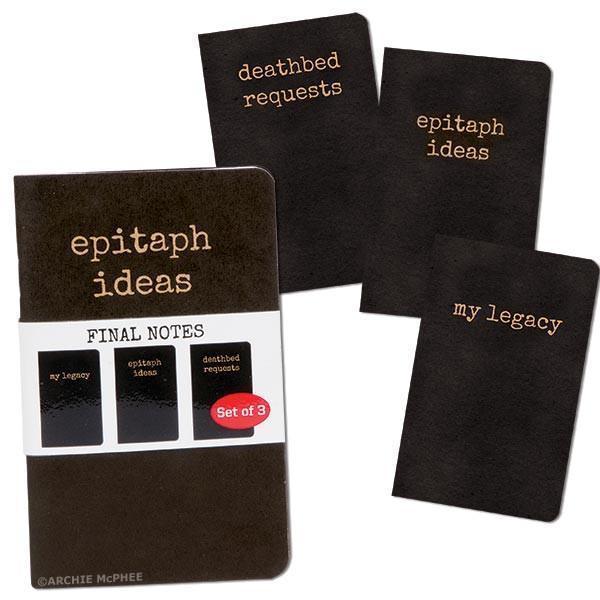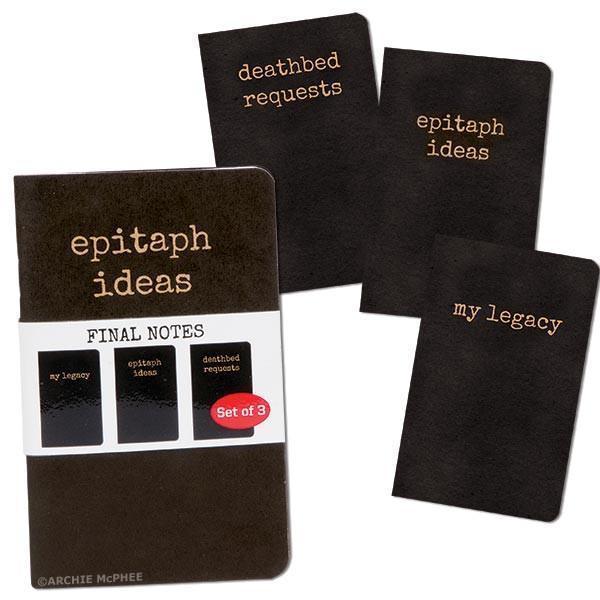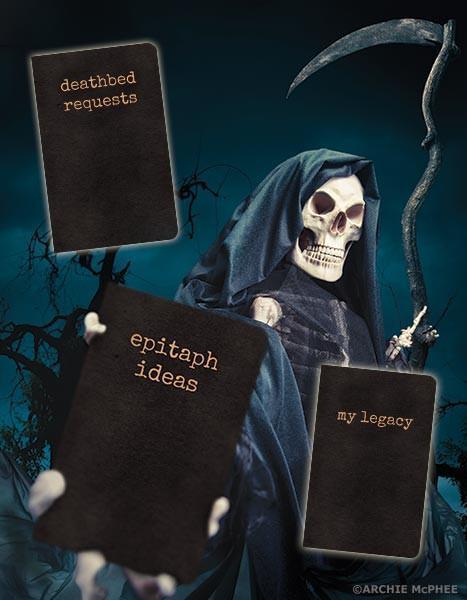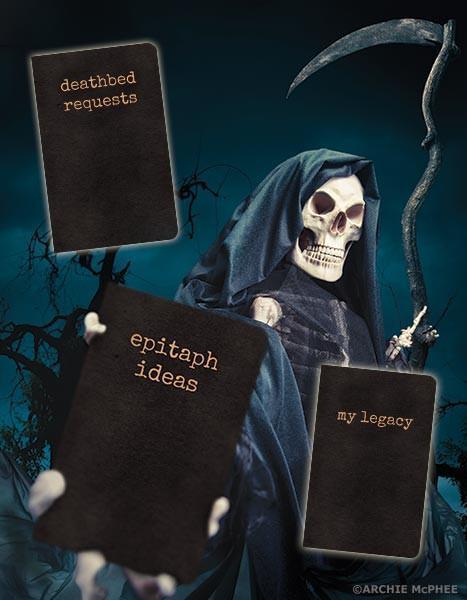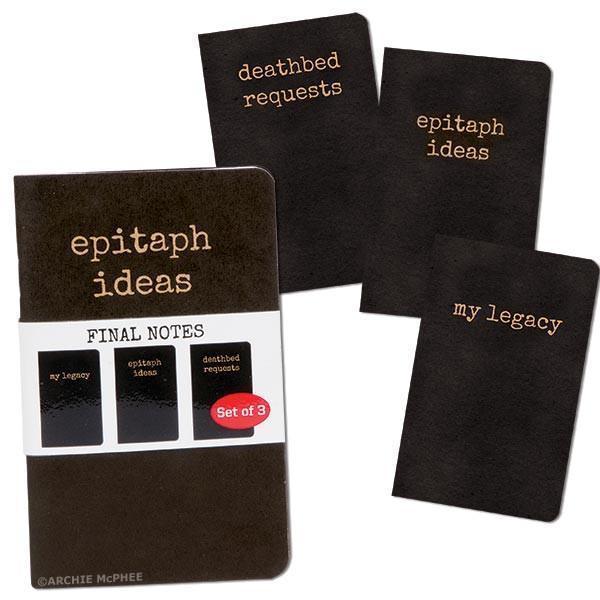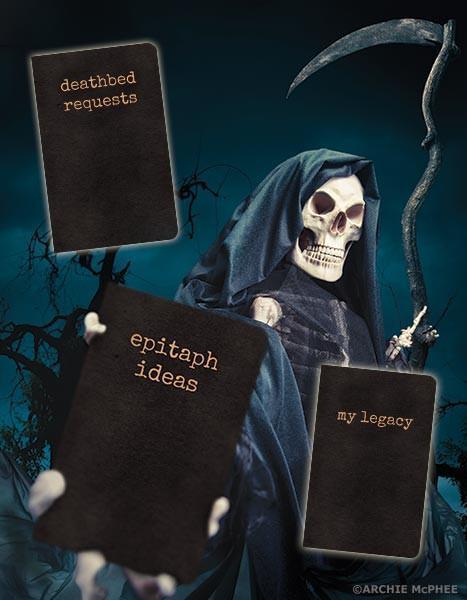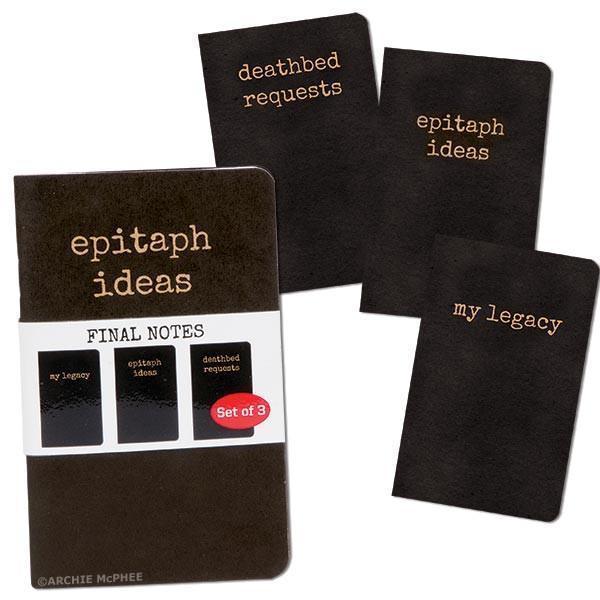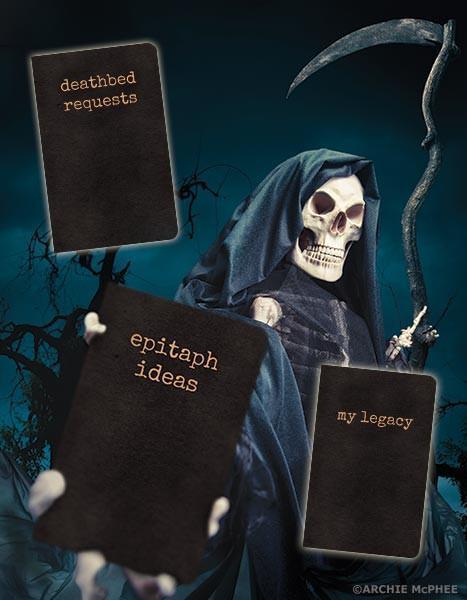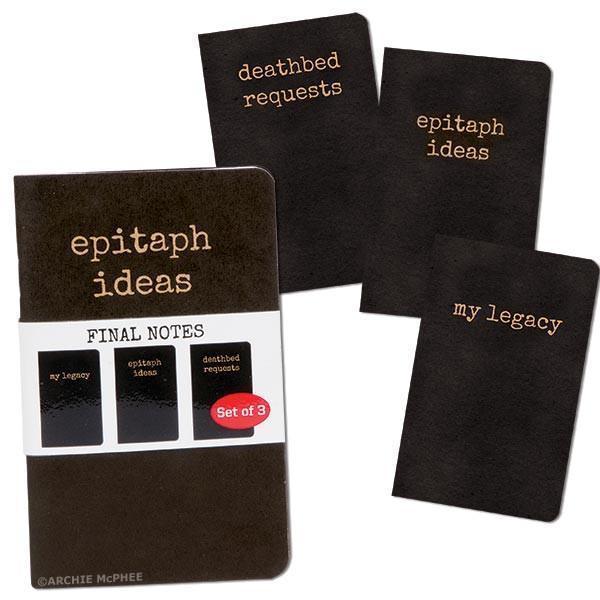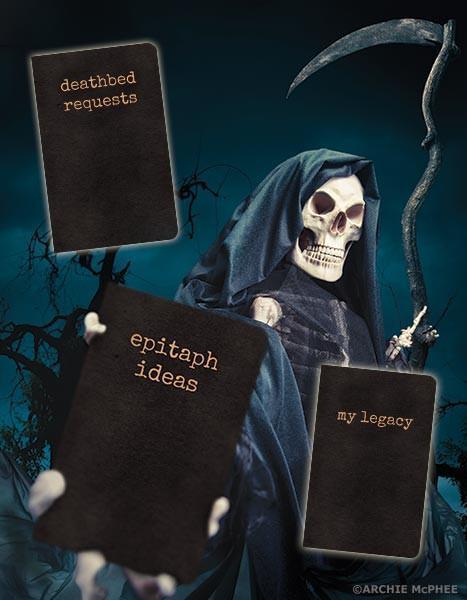 Final Notes
Let other people look at the bright side of life, these notebooks focus on the inevitable death looming for us all.
A perfect poignant present for a morbid friend, this set of three 48-page ruled-paper notebooks is designed to appeal to the goth in all of us. They are titled
My Legacy
,
Epitaph Ideas
and
Deathbed Requests
. There is also an imposing grim reaper on each page to remind you of the eventual end to us all. Inside the flap is a funny checklist for your best friend to follow after you die and a delicious recipe for funeral potatoes.